Optilytics Data is a holistic marketing analytics consulting firm that specializes in helping business' implement data-driven marketing strategies. We are seasoned marketing analysts with expertise in marketing and advertising data and strategy, with the defined ability to help brands make better marketing decisions. We leverage marketing analytics, data analytics and technology to better inform our clients marketing performance decisions.
Through marketing analytics we measure, benchmark and consult on our clients media and marketing strategy. We build story telling presentations that tells the narrative of the quality of the marketing campaigns, quantify results and provide the return on investment. Additionally, we quantify the return on investment (ROI) so clients have key takeaways of what works and what doesn't.
Our marketing analytics consultation includes:
Marketing Performance Measurement
Social Media Analytics
Traditional Media and Digital Analytics
Predictive Analytics and Forecasting
Data Management and Reporting
Brands hire us to assist their marketing team in analyzing large volumes of data to better optimize their ROI and mitigate wasted marketing dollars. ROI and marketing measurement partner together as we must create a methodology and measure it to tell brands the story of their marketing campaigns, what the data behind the marketing results truly tell. We trust and depend on data and insights derived from your marketing's data.
We are analysts, data analysts, problem solvers and story tellers. We don't just consult on marketing strategies, we are experts in delivering marketing and media intelligence – from numbers to research to recommendations, that yields an optimal through effective measurable analytics of your marketing.
We have the analytics tools and expertise to create methodologies and concepts that best answer our client's fundamental questions on creating effective marketing strategies, budgeting marketing investment and developing marketing strategies that best answers clients business goals. Through consumer research we seek to better segment our customers target audience, where their target audience is most engaged and how we can help their target audience become loyal customers.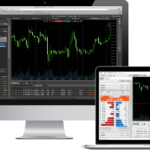 WHY MARKETERS CHOOSE US
Advertising
Traditional
Digital
Media Buying and Planning
Web & Brand Design
Marketing
Strategy
Content
Social Media Marketing
Search Engine Optimization & Marketing
Analytics
Data & Analytics
Consumer Insights & Research
Data Management & Reporting
Customized Performance Dashboards